Above: The McGeoch Shop Floor circa 1945
Massive contracts, including fitting out the brand new Queen Elizabeth aircraft carriers, has seen a Birmingham defence company more than double its engineering workforce.
McGeoch Technology, which can trace its history back almost 200 years, has won a string of lucrative deals. The firm says it expects turnover for the defence side of its business to grow from £5 million to £8 million over the next three years.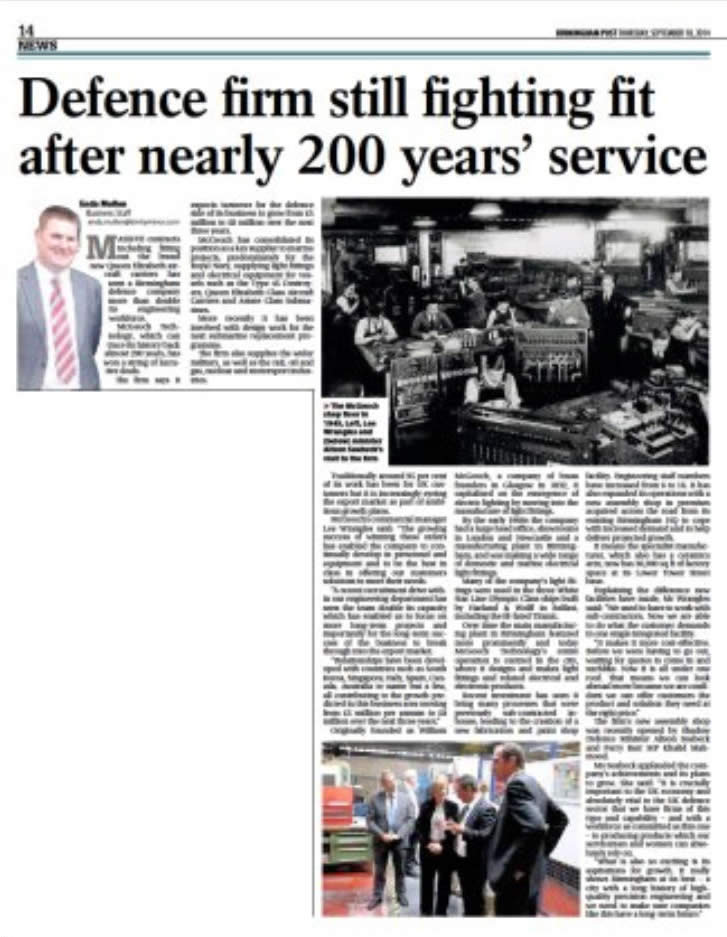 The Birmingham Post article from Thursday 18th September 2014.
McGeoch has consolidated its position as a key supplier to marine projects, predominately for the Royal Navy, supplying light fittings and electrical equipment for vessels such as the Type 45 Destroyers, Queen Elizabeth Class Aircraft Carriers and Astute Class Submarines.
More recently it has been involved with design work for the next submarine replacement programme. The firm also supplies the wider military, as well as the rail, oil and gas, nuclear and motorsport industries.